Fall Conferences will be taking place on Wednesday (11/2) and Thursday (11/3) of this week. For additional questions regarding the conference process please contact us at 541-376-8436.

We had six kids attend the Investigators of Science Camp at EOU yesterday. What a wonderful experience for these Echo middle school students!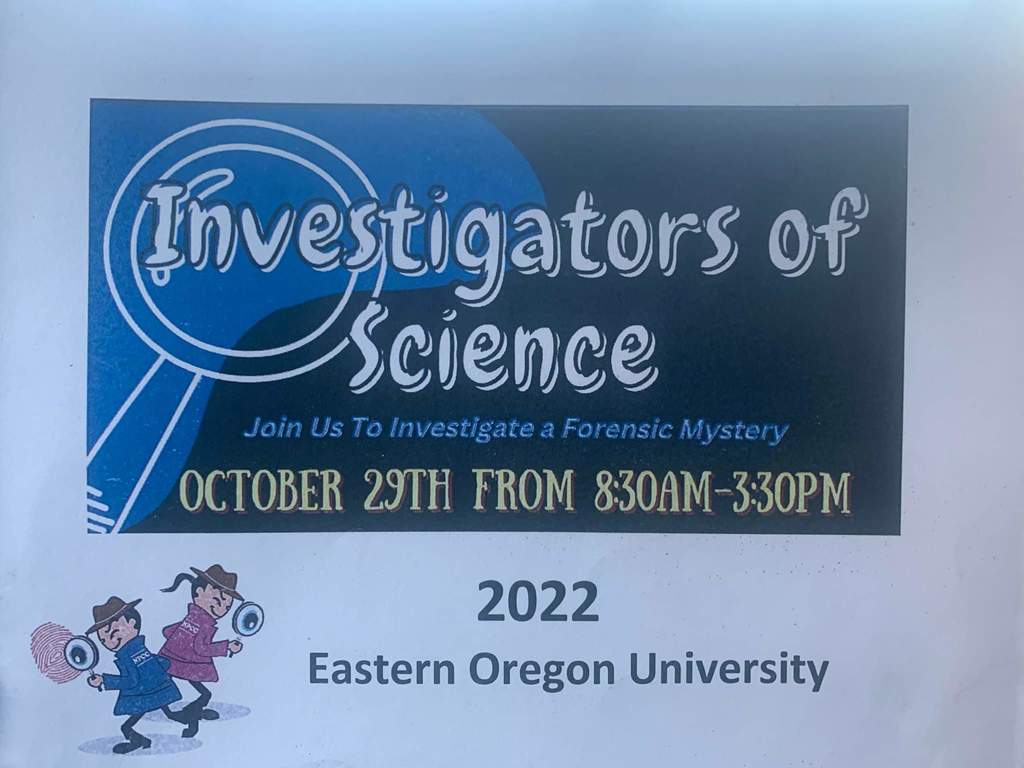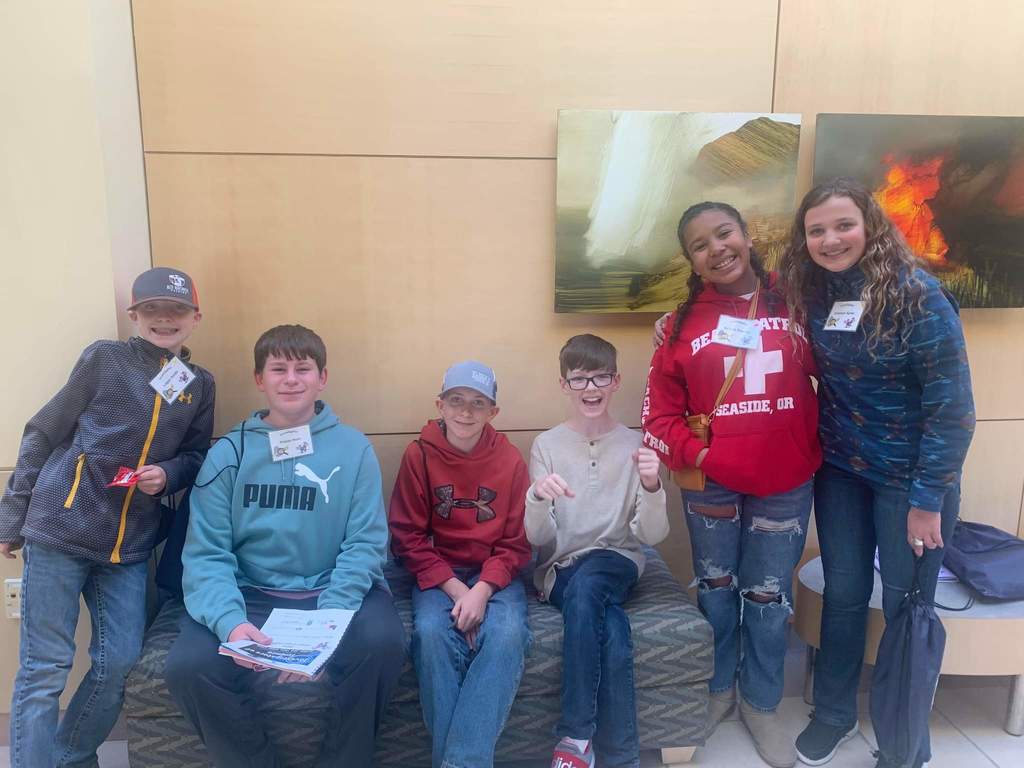 Echo loses 4th, but played strong!!! We are so proud of this amazing team💛💙💛💙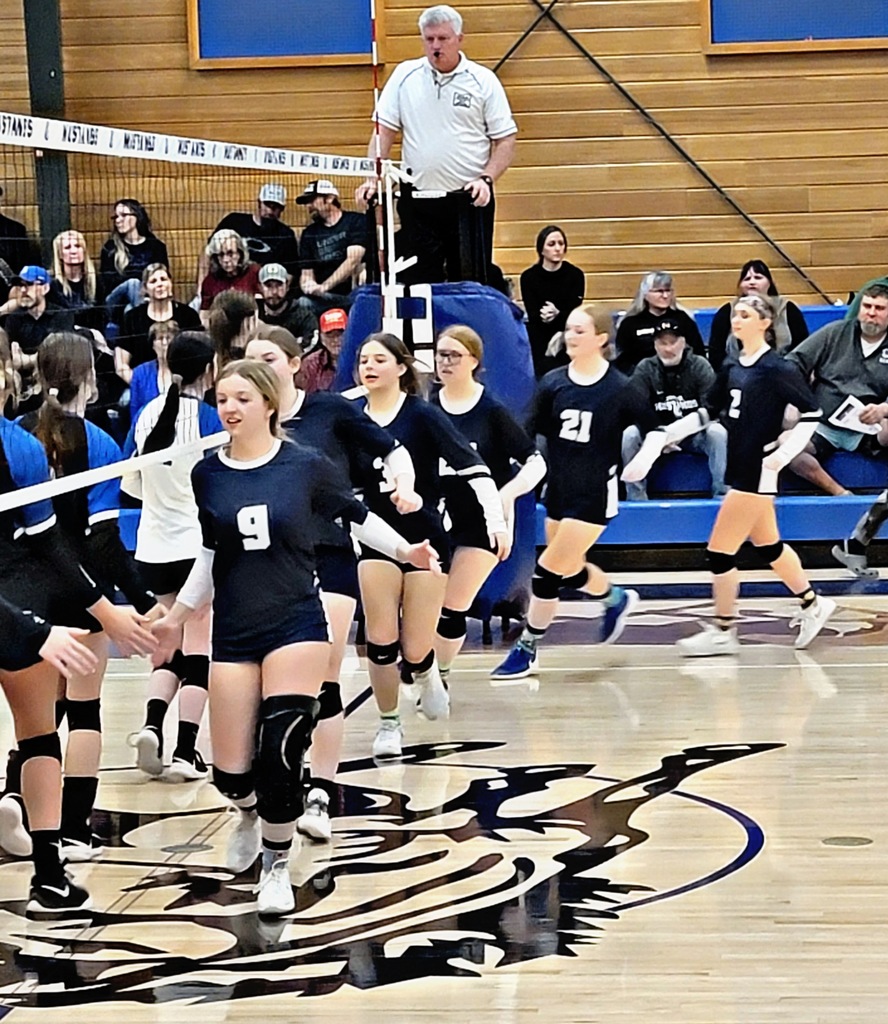 Echo loses 3rd

Echo loses 2nd 22-25

Echo wins 1st set 25-22🎉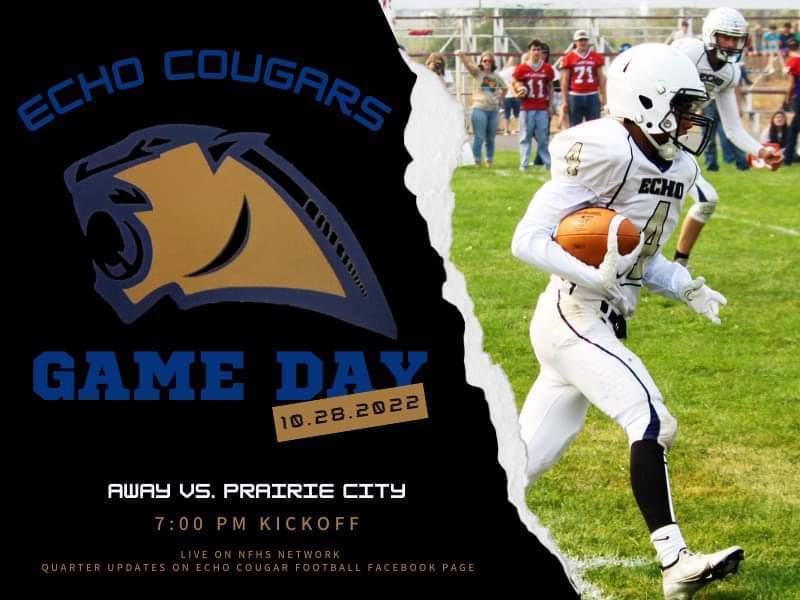 Don't forget to pick up your pie orders today in Pioneer Hall. Beth will be there at noon to assist you. For questions email Beth Gehrke at...
bgehrke@echosd5.org


There will be a State Send-Off for our Lady Cougar Volleyball Team at noon tomorrow (10/28). Line the sidewalks and streets on Thielsen and make some noise. The Lady Cougars will be playing Crane in Crane on Saturday October 29th. Stay tuned for the the game time!

The FFA Meats team made it to Indianapolis for National Convention yesterday morning. They hit the ground running and are making the most of their trip. We hope they have the best time!

Echo wins 3rd set and advances to the 2nd round of State🎉🎉🎉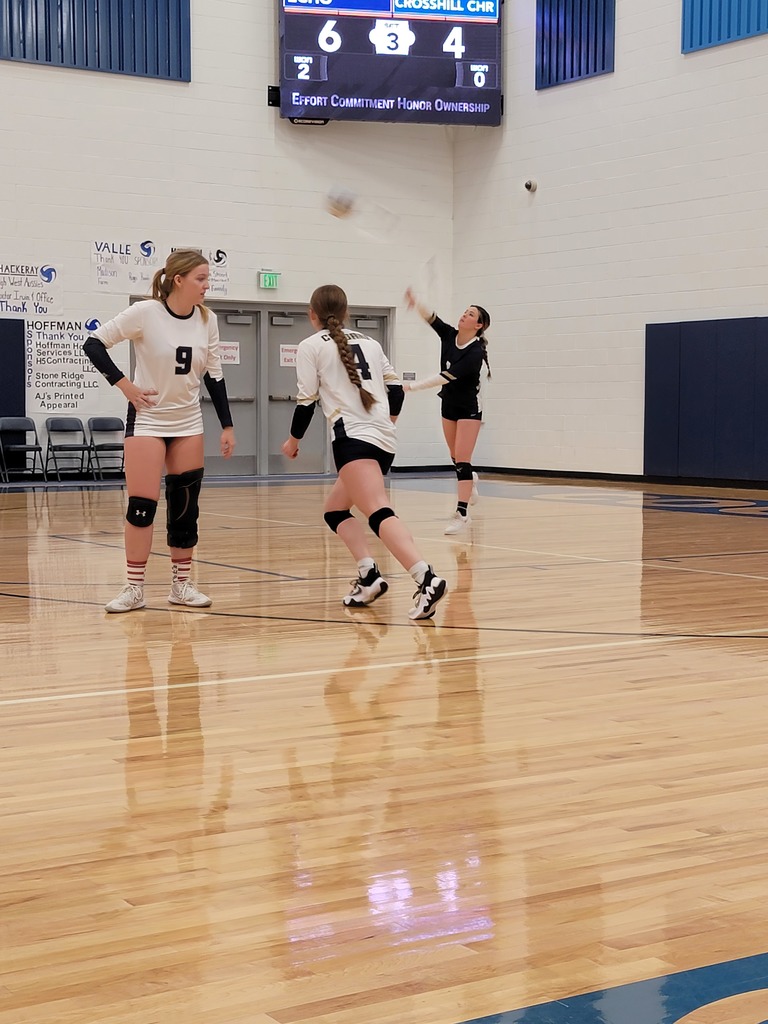 Echo wins 2nd set🎉🎉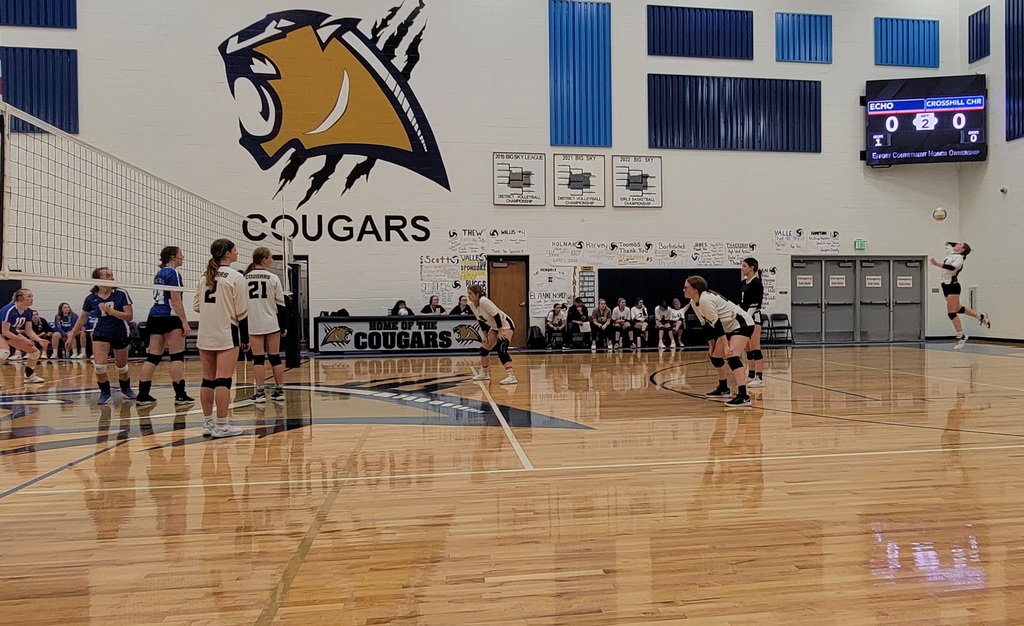 Cougars win 1st set🎉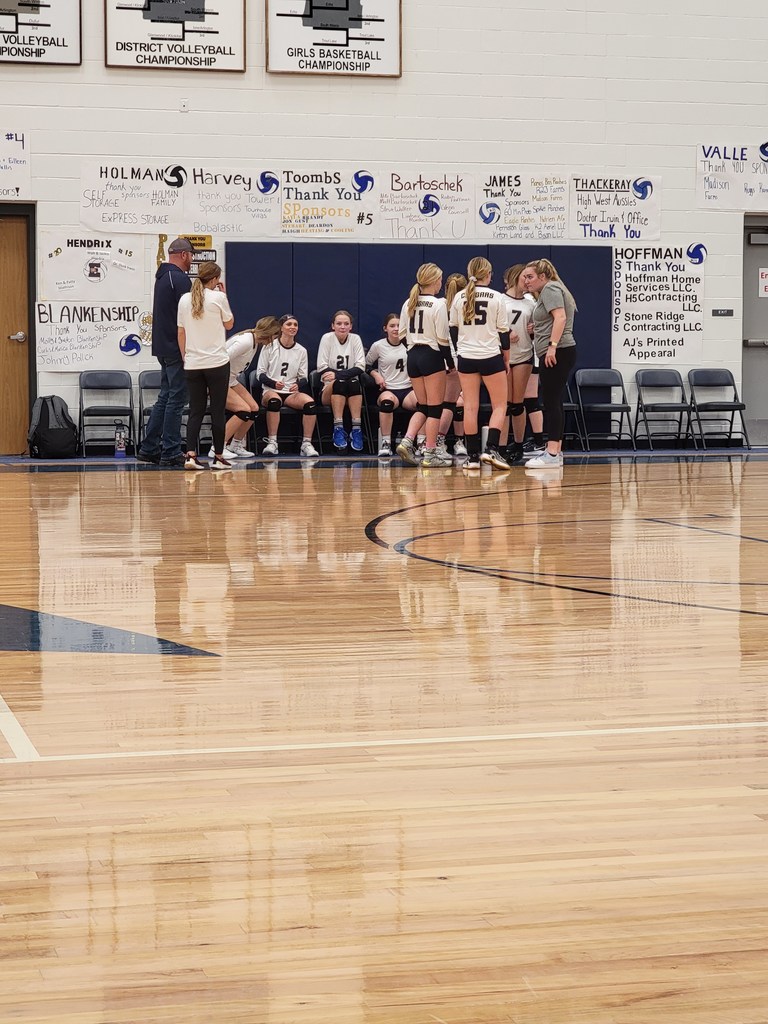 Here's the November Lunch Menu!

Come support the Lady Cougars as they prepare to play in their State Playoff Game!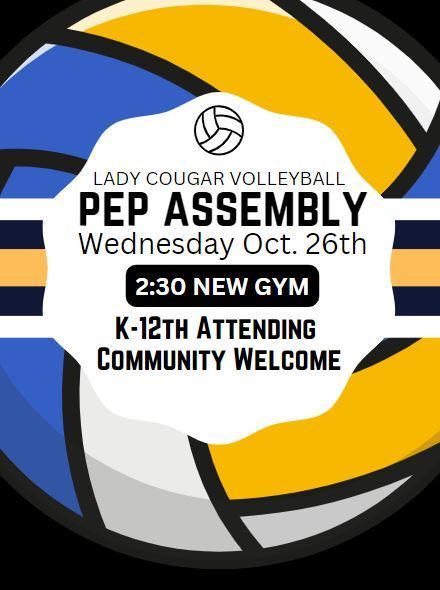 Here's a look at the sporting events taking place this week🏐🏈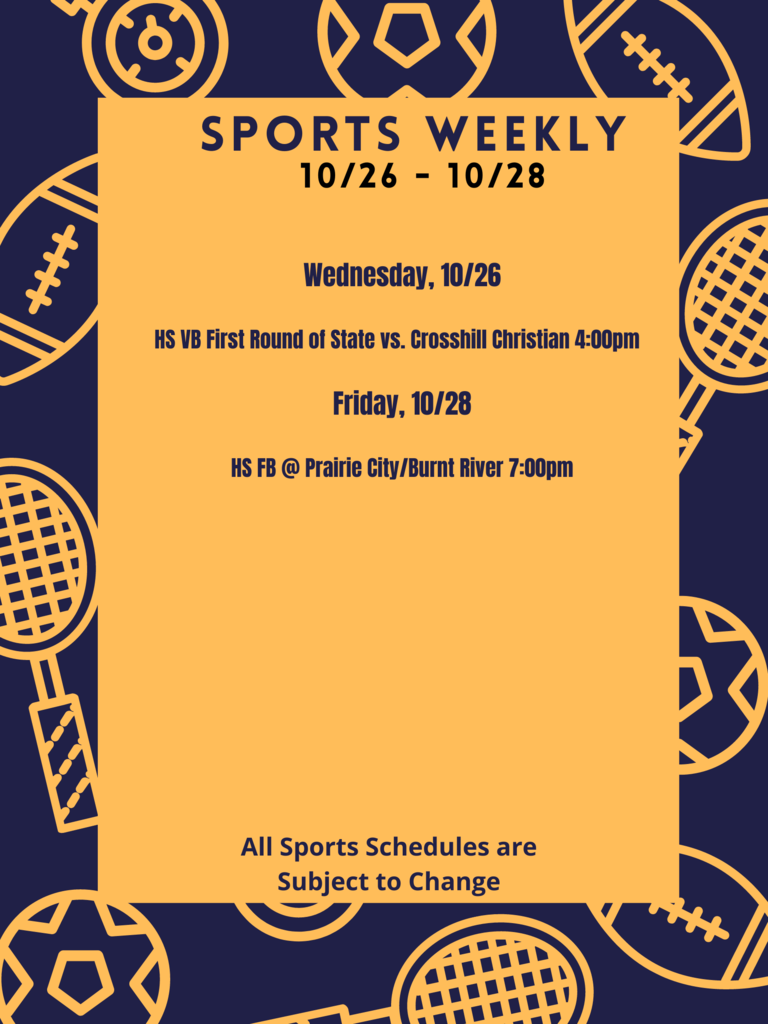 The Lady Cougar Volleyball Team will host Crosshill Christian in the first round of State this Wednesday (10/26). The game will start at 4:00pm. Let' s pack the gym and show our Cougar Spirit!!!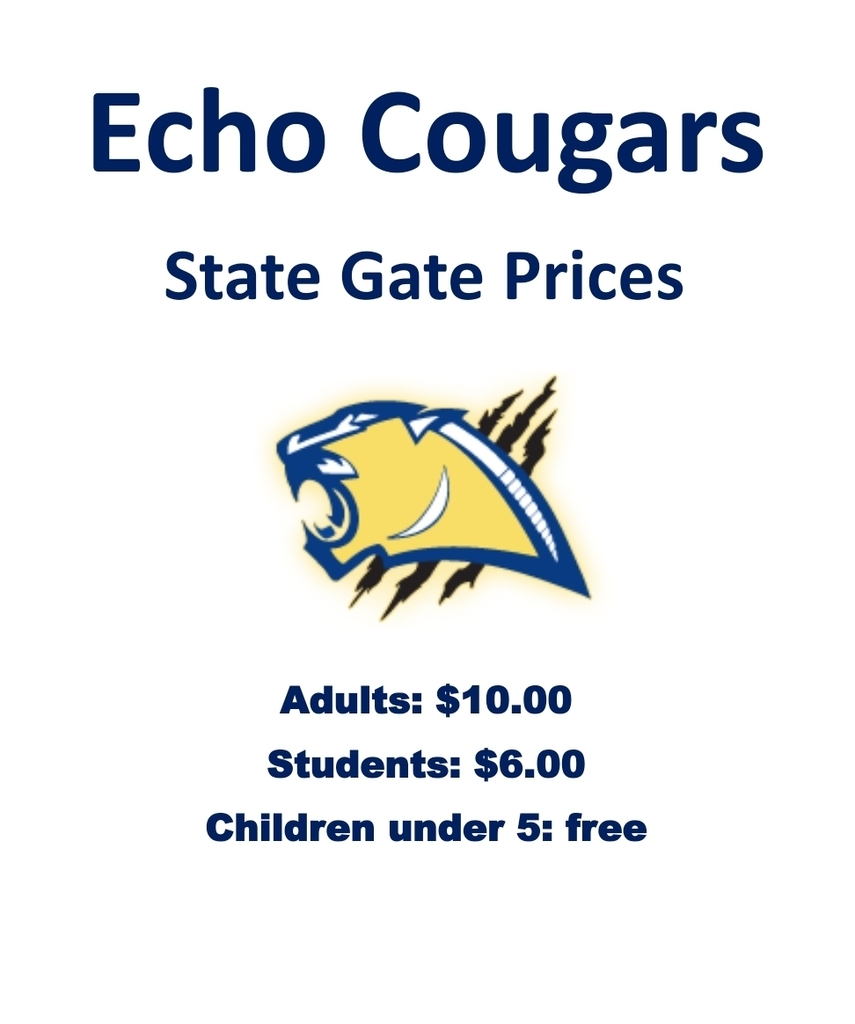 Picture Retake has been moved to November 15th!