GOOOOOO TIGERS!!!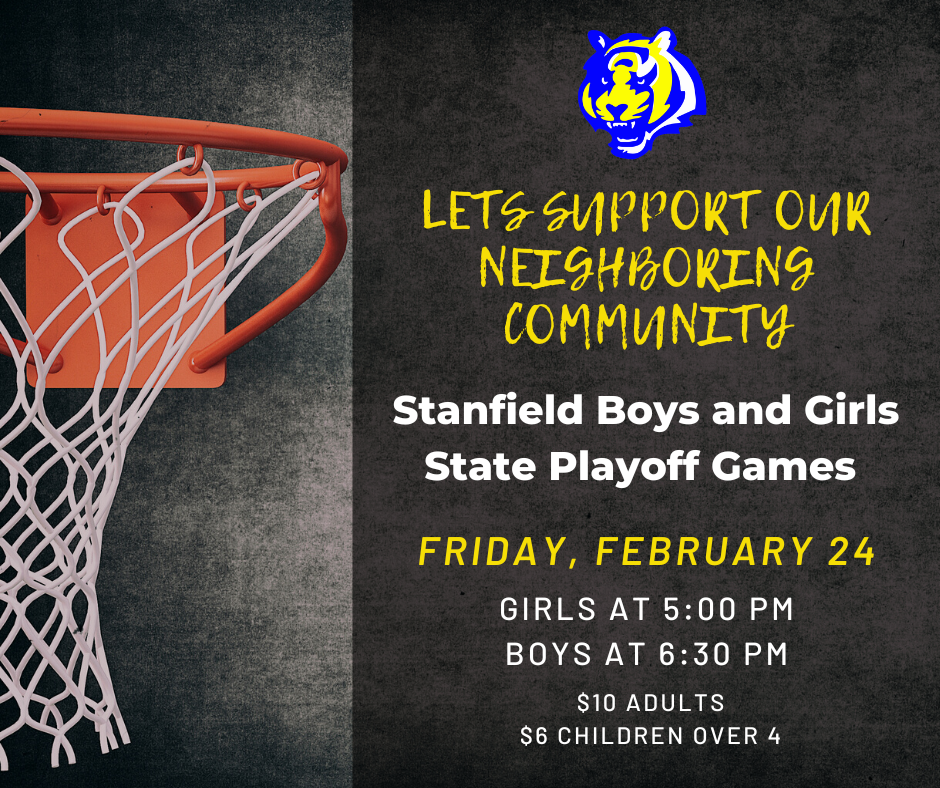 Dr. Seuss week is almost here!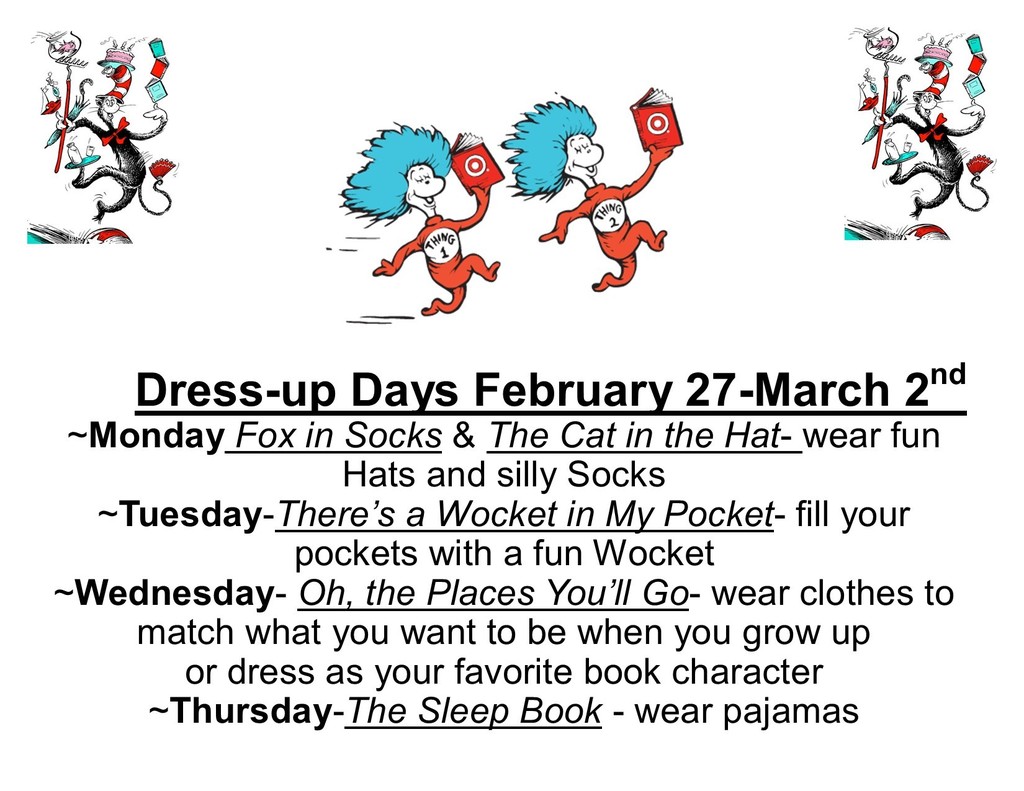 Come show your support for our Lady Cougars!!!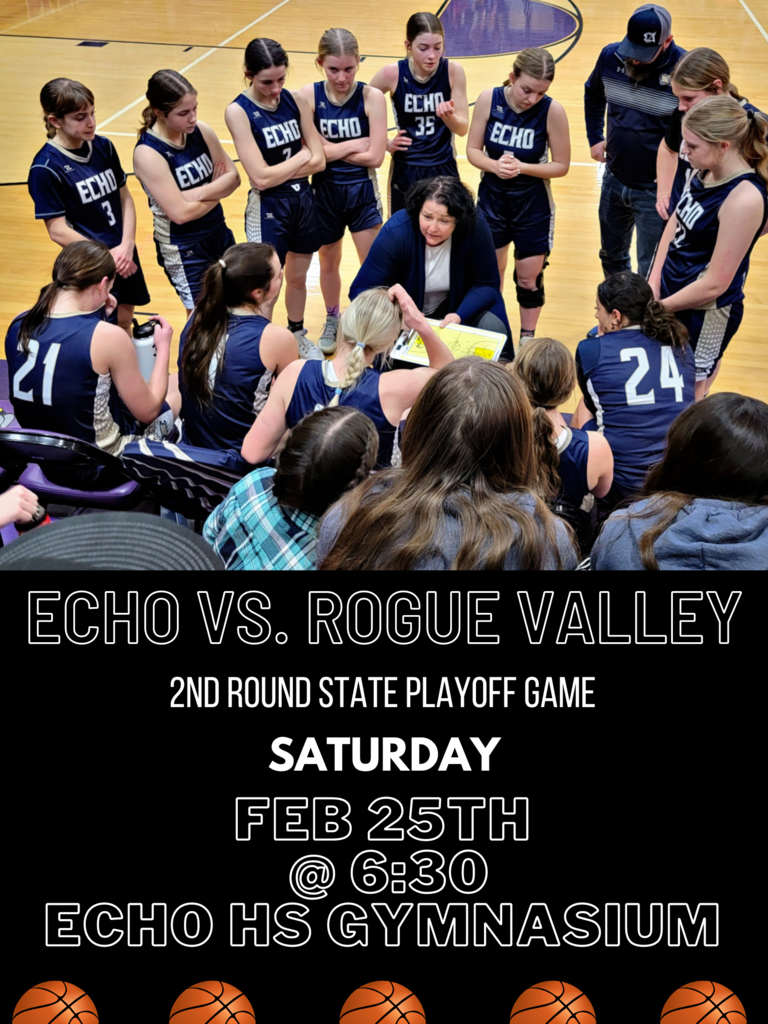 Lady Cougars beat New Hope Christian and advance to the second round of State. Stay tuned for game date and time!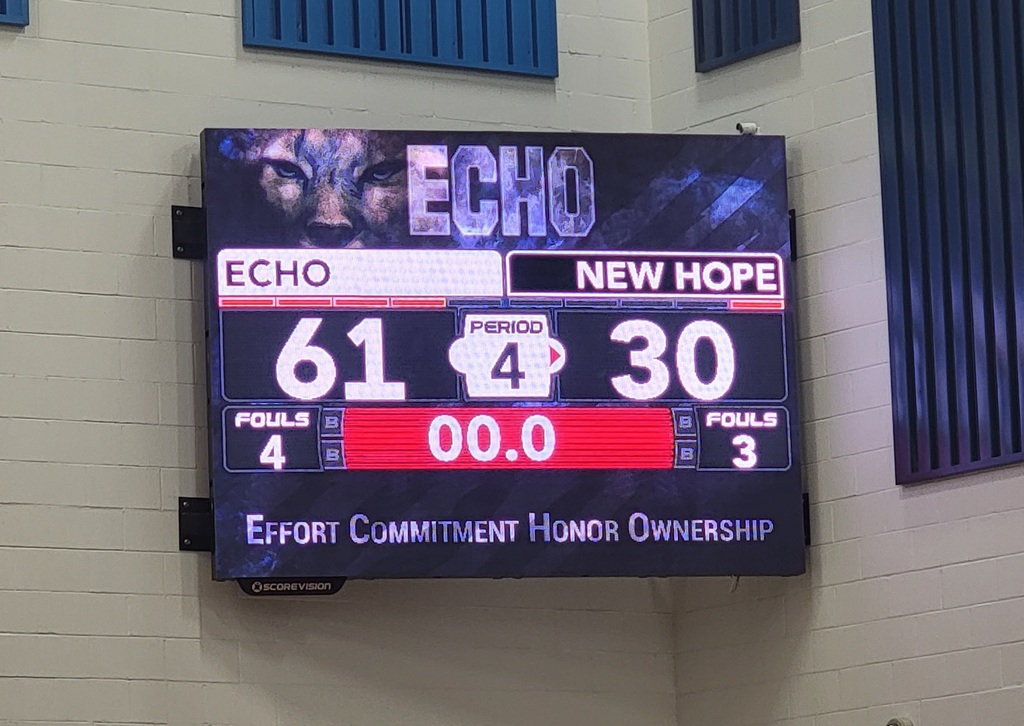 Here's the link to purchase tickets to the State Playoff game taking place tonight at 6pm. You can also pay cash at the gate. Adults are $10 and Students are $6.
https://www.osaa.org/tickets

LET'S GO COUGARS!!!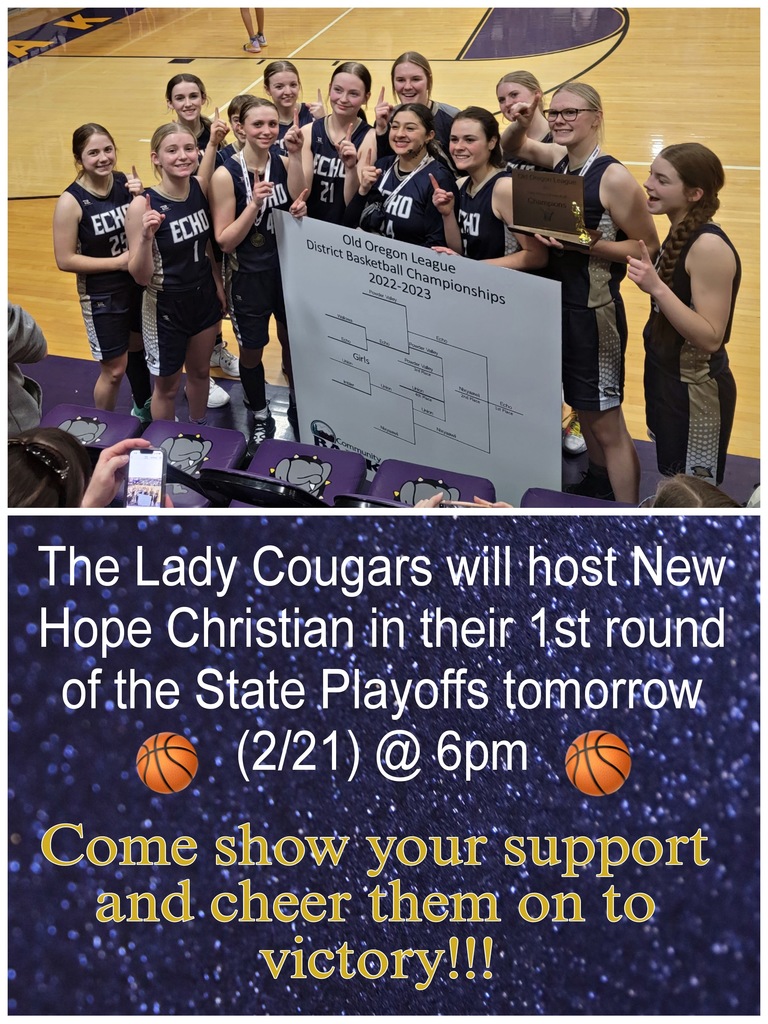 Way to finish strong🏀🎉🏀🎉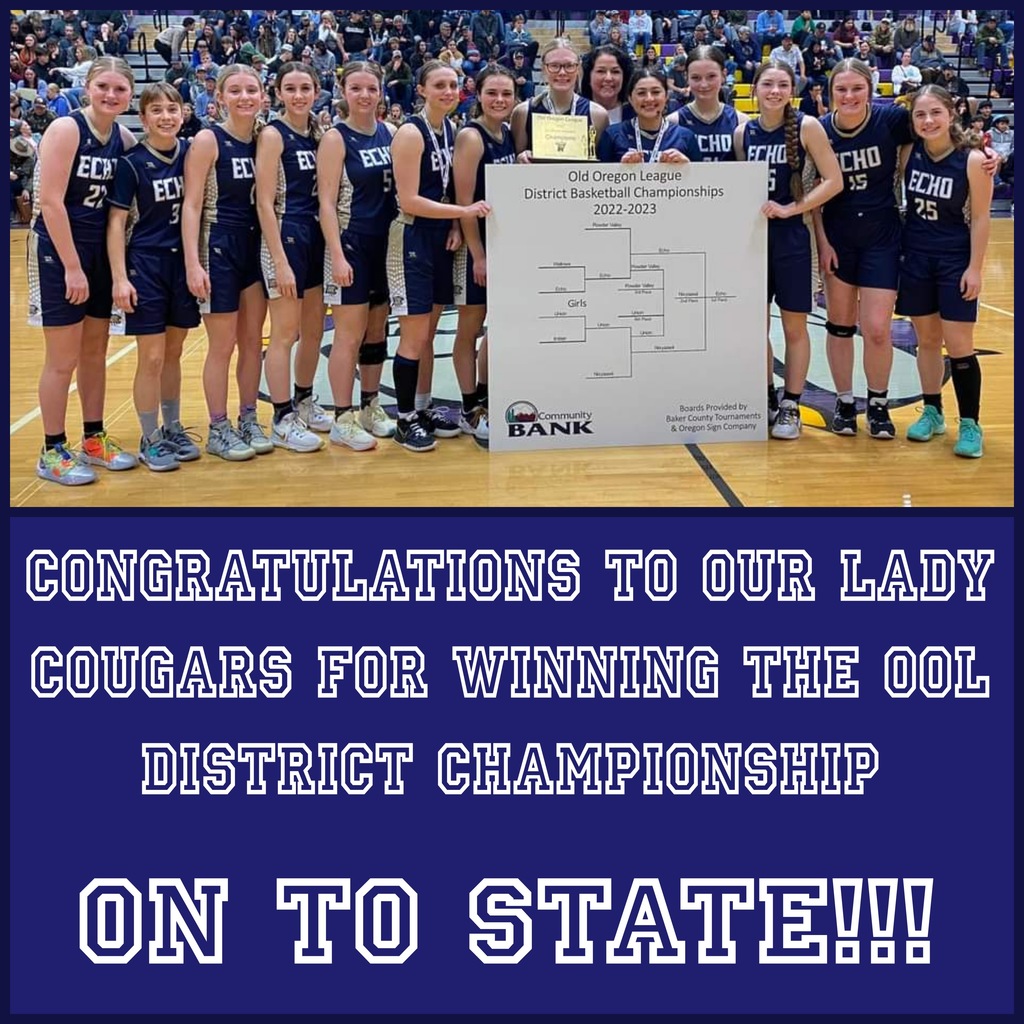 Lady Cougars win the OOL District Championship 54-52 against Nixy🎉🎉🎉

Our Lady Cougars beat Powder Valley 51-34. They will now advance to the District Championship game against Nixyaawii at 3:00 tomorrow (2/18). GOOOOO COUGARS🏀🎉🏀🎉🏀

Congratulations to our Cougar girls in their 57-49 win against Wallowa!!! They will play again tomorrow at 2:00 against Powder Valley. The Cougar boys came up a little short tonight, but played a great game and finished their season strong.

There will be no school on Monday, February 20th in observance of President's Day.

Echo boys win and are on to the District tournament in Baker🎉🎉🎉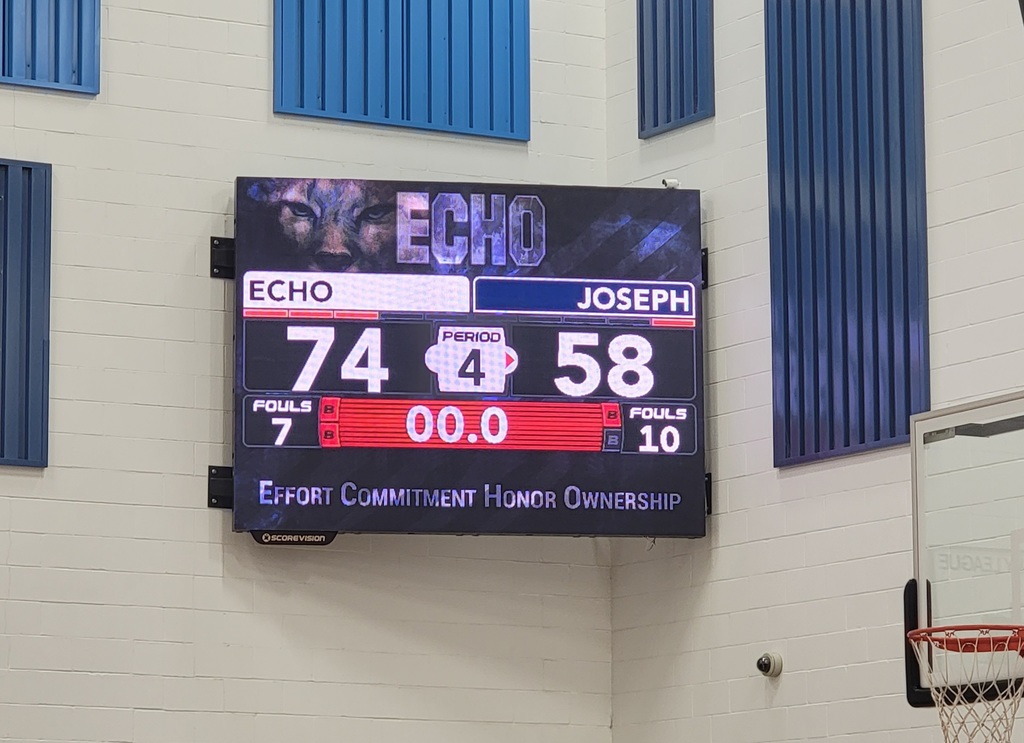 Congratulations to Keegin Chitty and Isaiah Lemmon for making it to the State High School Wrestling Tournament!


We hope to see everyone here!!! Show up loud and proud in your favorite Cougar gear!!!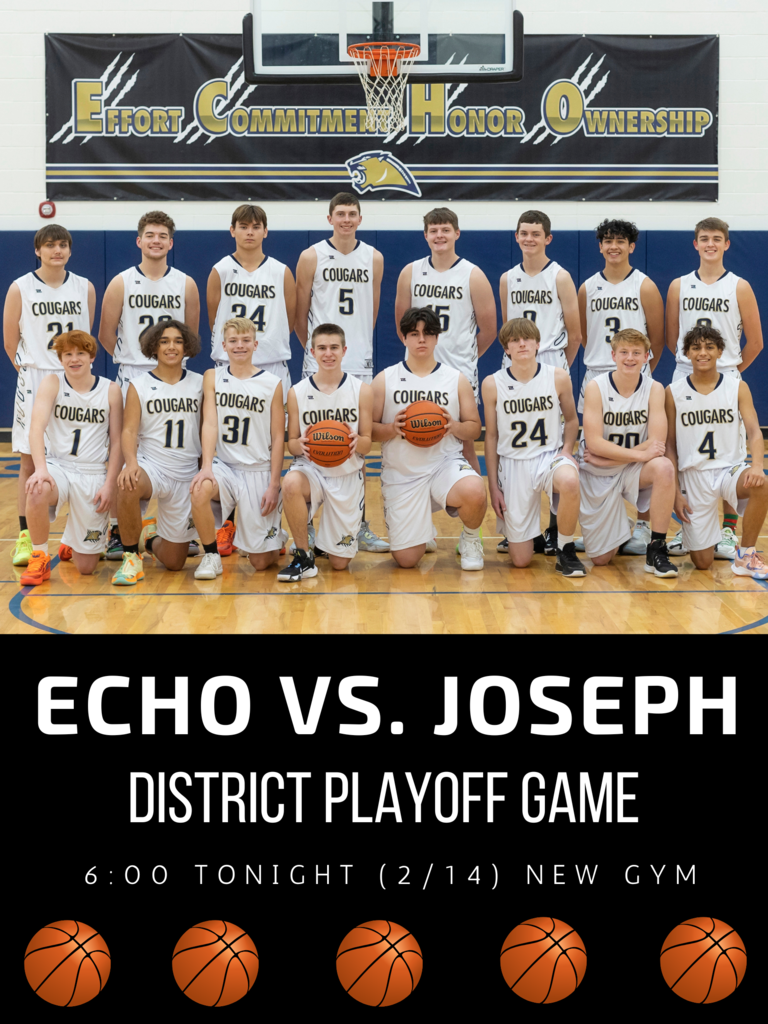 Here's a look at sports taking place this week and the brackets for District Basketball.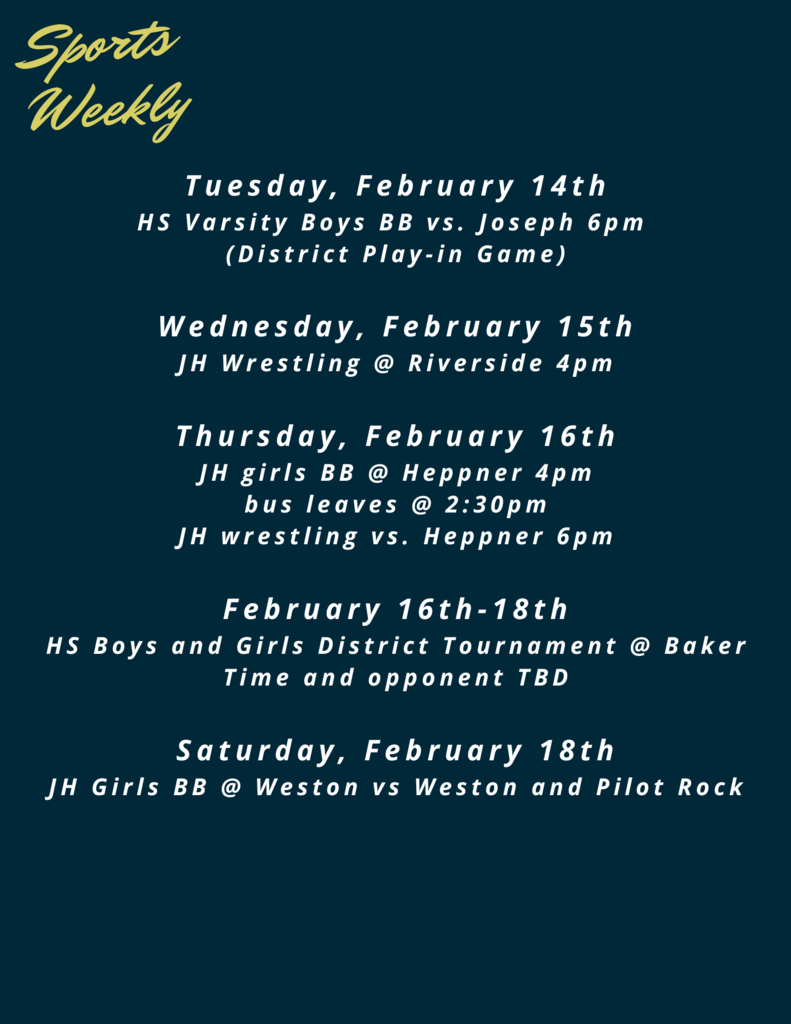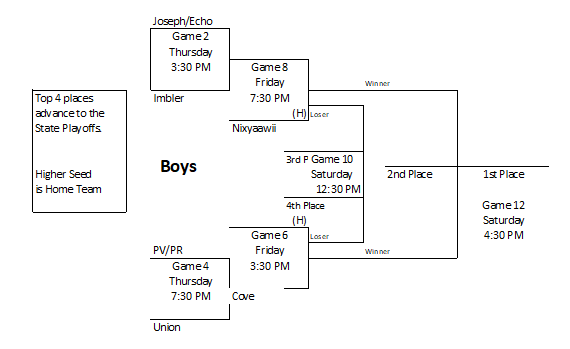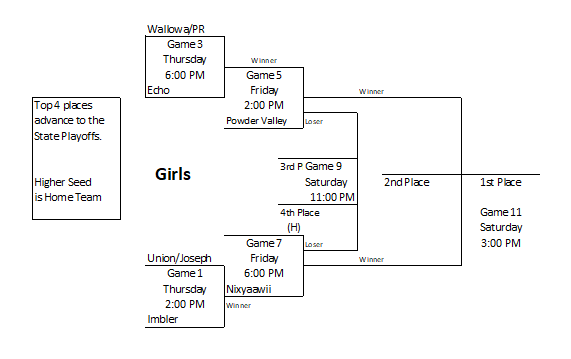 For those of you interested in purchasing a Val-O-Gram, here's the details!

In celebration of National School Counseling Week, we would like to recognize Mrs. VanNice. Mrs. VanNice is making a difference in the lives of our students, staff, and families each and every day. We are very grateful to have her as our counselor.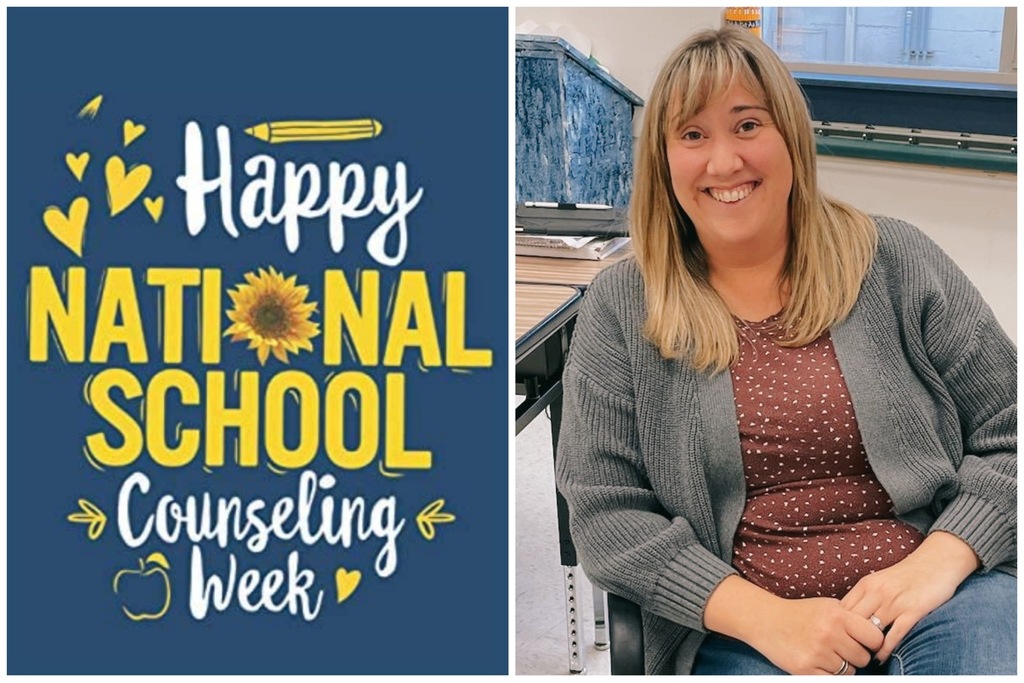 February Lunch Menu ❤😋❤😋