TAILGATE PARTY THIS FRIDAY, SEPTEMBER 17TH @5:00pm - KICKOFF!!!! JOIN US FOR FOOD, GAMES, AND FUN AS WE GET PUMPED UP TO CHEER ON OUR ECHO COUGAR HS FOOTBALL TEAM. GOOOOOOOO COUGARS!!!! - FREE FOOD -GAMES - KICK A 30 YARD FIELD GOAL AND BE ENTERED TO WHEN A PRIZE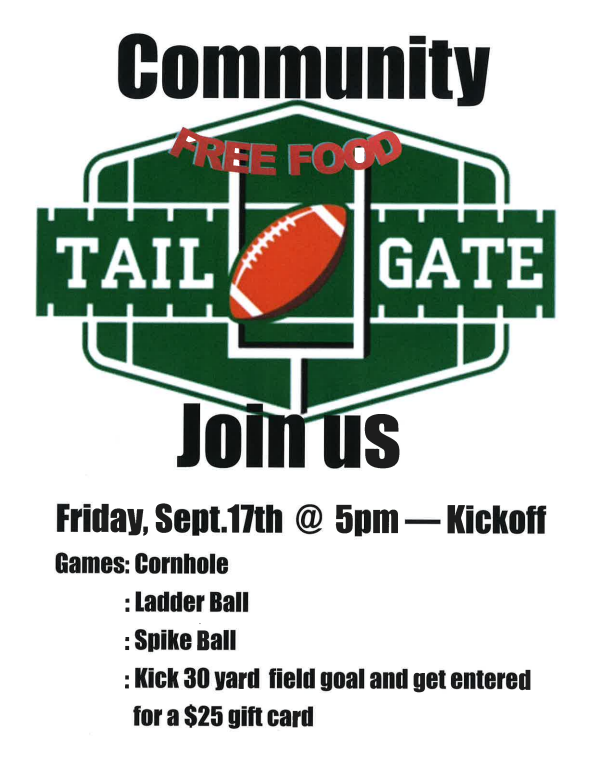 The high school football game has been cancelled for tonight (9/10)

ECHO YOUTH VOLLEYBALL ANNOUNCEMENT Attention all Echo 3rd-5th grade girls interested in participating in volleyball. Be looking for a registration form to be coming home in your student(s) backpack. This volleyball league will coordinate with teams from Boardman, Hermiston, Heppner, Stanfield, Irrigon, and Umatilla. The teams will play Friday or Saturday for a 5-6 week season. There is NO FEE, but will be a $10 charge for the jersey. Make sure to complete the registration form and return it to school Tuesday, September 7th. The season is scheduled to start next weekend. If you have any questions or may be interested in coaching, contact Rachel Allen at
rallen@echosd5.org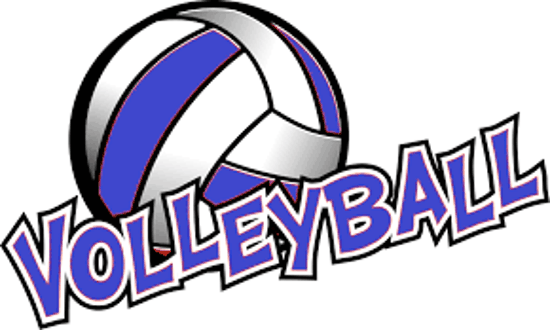 CROSS COUNTRY ANNOUNCEMENT Attention all high school and middle school students interested in participating in cross country. Practices have started and athletes will be meeting Monday-Thursday at the Stanfield High School in Mrs. Blackburn's room. Practices will start each day at 4:oo.


There will be no school Monday, September 6th in observance of Labor Day!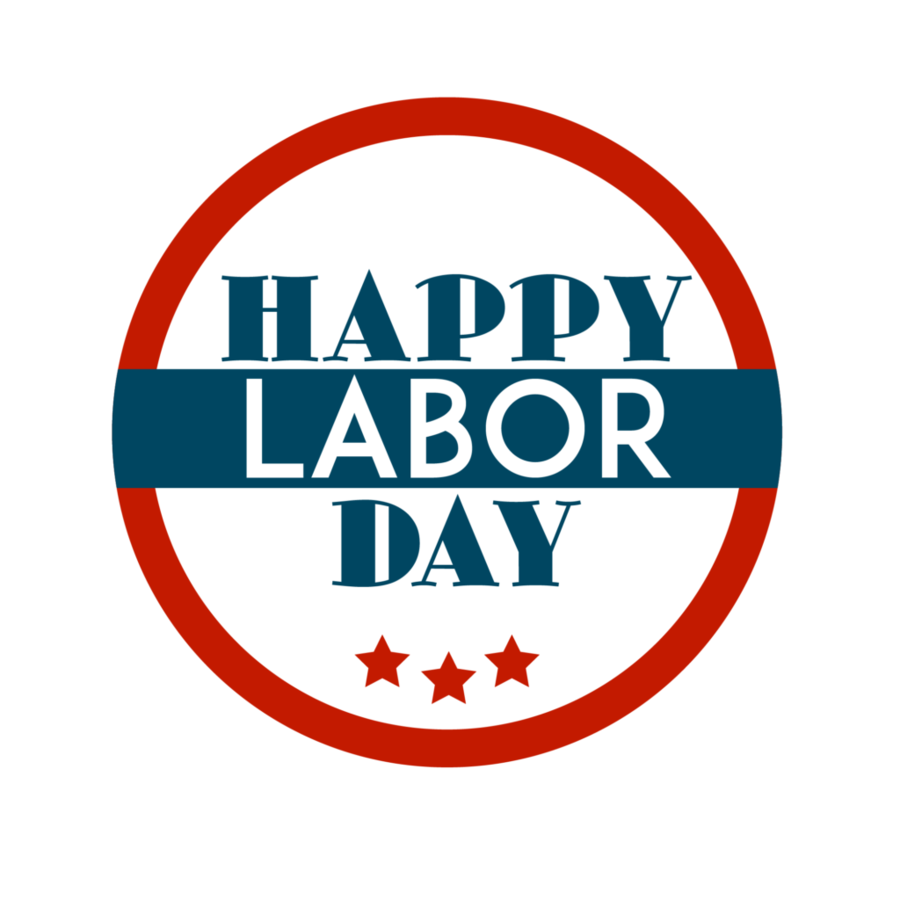 Check your email for a parent letter from superintendent Smith. It will show up as No Reply in your inbox. For your convenience, we have included a link to the letter below.
https://5il.co/xorz


Dear Parents and Families, As a state and community, we have a shared goal to ensure that every student in Oregon is able to attend school in-person, every school day for the entire 2021-22 school year. In order to do so, we are prioritizing student and staff health and safety. The Oregon Department of Education and the Oregon Health Authority recently shared requirements for face coverings in K-12 schools. We know you may have questions about this requirement and as a community, we have an opportunity to join state education and health officials during one of two Facebook Live Town Hall events: Tuesday, August 17, 6-7 p.m. PST Wednesday, August 18 (for the Spanish speaking community), 6-7 p.m. PST Please note that a Facebook account is not required to access these events. Participants will be invited to share questions during the events and can also submit questions ahead of time by using this Google Form. For Communicating with Spanish Speaking Families: Requisitos para el uso de cubrebocas en escuelas K-12: Preguntas y respuestas en vivo en todo el est Como estado y comunidad, nuestra meta es asegurar que cada estudiante en Oregon pueda asistir a la escuela en persona, todos los días escolares durante todo el año escolar. Para hacerlo, estamos dando prioridad a la salud y seguridad de los estudiantes y del personal de las escuelas. El Departamento de Educación de Oregon y el Oregon Health Authority compartieron recientemente el cambio en los requisitos para el uso de cubrebocas en las escuelas de grados Kínder a 12. Sabemos que puede tener preguntas sobre este nuevo requisito. Invitamos a todos los residentes de Oregon a que acompañen a los funcionarios estatales de educación y salud en un evento de Facebook Live el miércoles 18 de agosto. Invitaremos a las personas a que compartan sus preguntas durante el evento y también pueden enviar preguntas con anticipación mediante este formulario de Google:
https://forms.gle/zfkSoiWKU3apCwxU6
Contact Information & Resources: For general feedback -
ODECovid19@ode.state.or.us
For questions about the events -
morgan.zimmerman@ode.state.or.us
Visit the Ready Schools, Safe Learners webpage for the latest information on the 2021-22 school year. -- Raymon J. Smith Superintendent Echo School District Effort, Commitment, Honor, Ownership.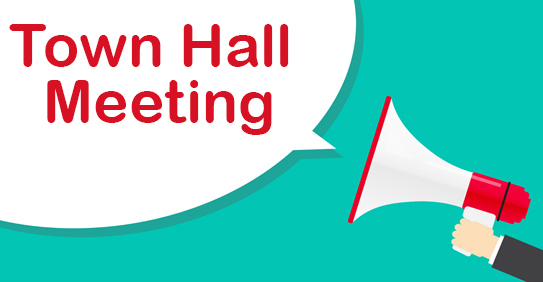 Due to a technical issue Online Registration will begin on Tuesday August 17th, 2021 instead of August 16th, 2021. We are sorry for the inconvenience.

SPORTS PHYSICAL CLINIC Family Health Associates will be at the Echo School District to do sports physicals and baseline ImPACT testing on Wednesday, August 18th from 5:00-8:00pm in Pioneer Hall. Student(s) entering 7th, 9th, and 11th grade whom wish to participate in sports will need to have a physical before they are able to participate in practice.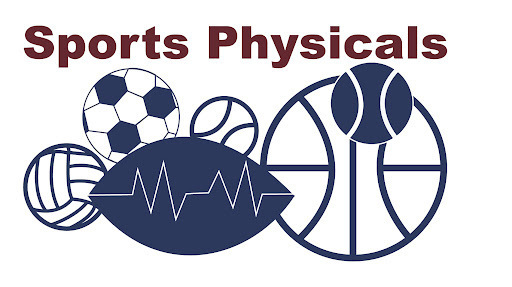 Echo School District was shocked to hear that Governor Kate Brown has placed a new mask mandate on Oregon public schools after announcing in June that we would all have local control of COVID-19 protocols. It was also made clear that a "school that violates the rule will be subject to civil penalties." This comes on the heels of a meeting I was a part of on Wednesday that said we would be keeping local control. Echo School Board, staff and I are directly opposed to removal of local control through this mandate! Since early June, we have had nearly 75 students attending summer school mask free and we have seen zero COVID 19 cases. We fully support the opportunity to make our own local decisions based on what is happening in our own district and community. It is our belief that staff and families should be afforded the opportunity to make their own health decisions regarding masking and we will continue to support anyone who wants to wear one for their own protection. Echo School District is committed to our students and our community. It is critical that we gain local control so that we can make decisions that are in the best interest of our students, staff and entire community. Thank you for your support and I will continue sharing new information as it comes in and we will continue to fight for local control! Please stick with us as we look after the best interests of our students. Raymon J Smith Superintendent -- Raymon J. Smith Superintendent Echo School District

This week is OSAA moratorium week. There will be no open gyms, fields, or weight room this week for all high school students.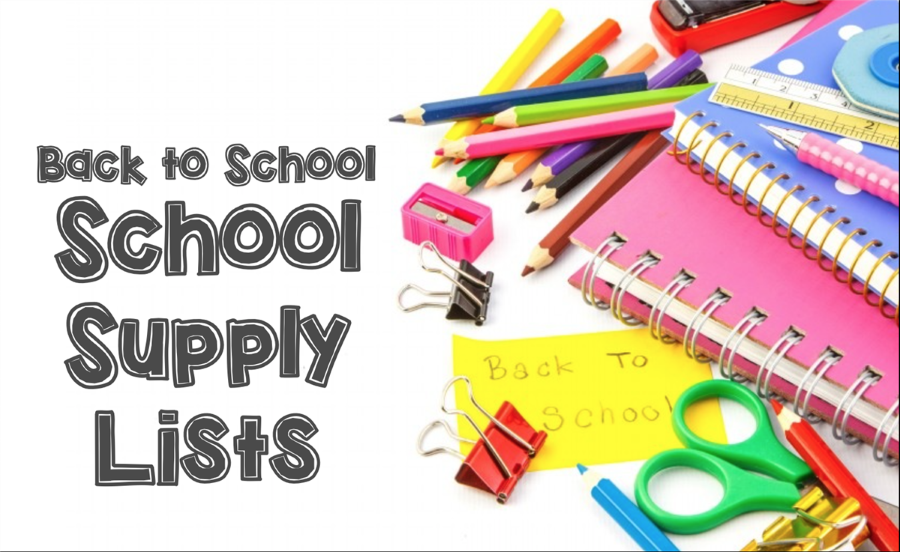 Weight room for the week of July 18th will be open for students at the following times. Monday-Wednesday: 7-8am, 4-5pm, and 7-8pm Thursday: 7-8am, 7-8pm Golf camp continues Monday, July 19th for 6-12 graders, 5-7pm at Echo Hills Golf Course. High school girl's soccer open field will go Tuesday-Thursday 4-6pm at Stanfield's Athletic Complex at the bottom of the hill.

Mr. Cox will be hosting a MS/HS knowledge bowl practice and dinner on July 22nd in his classroom at 6:00 pm. He will provide pizza, soda, water, dessert & the questions. Just come to his classroom at 6:00 prepared to have some fun! Then the plan is on July 29th to have some kind of competition against teachers, K bowl alumni and/or parents, again with dinner provided. In order to have enough food I need to know if you can be there on the 22nd, please email Mr Cox at
jcox@echosd5.org
if you can attend or if you have any questions.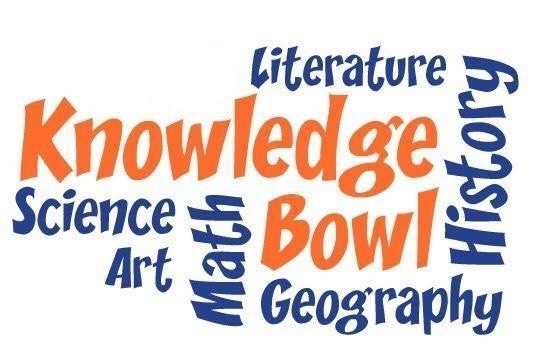 The news many of you have been waiting for is here. With recent changes announced by the State of Oregon we can open the fitness center and use of district facilities to the community. Since it has been over a year since the fitness center has been open any person wishing to use the fitness center must complete and submit the liability waiver. The waiver can be found on the district website, click the menu and scroll down. You can either submit this from electronically and email back to
rsmith@echosd5.org
or you can drop by the school during summer hours (Monday - Thursday 9:00 am - 12:00 pm) Some things to remember about using the Echo Fitness Center: You must be an Echo resident or have children who attend Echo. No one under the age of 18 without adult supervision ever. If you give your code to other people your code will be revoked. Only people with approved liability waivers may use the fitness center. Remember to wipe down and clean all items after use. Please help us keep this facility in top notch shape and a free resource to our community. Echo facilities are also now available (gyms & meeting space) for reservation. Facility use is open to both Echo and non Echo groups and individuals. FEES MAY APPLY! Please use the Community Calendar/Facility Use Account link under the menu tab to submit a request for use. For additional questions please email the above address or contact Echo School District @ 541-376-8436. Thank You

Hello Cougar Nation, 1.) Next week's Weight Room Schedule for students (7-5 to 7-8)... Monday through Wednesday 4-5pm 7-8pm Thursday 7-8pm 2.) Golf Camp will continue Monday(7-5) from 5-7pm for grades 6-12. Forecast looks hot, so bring water. If the temperature is at or above 105 degrees we will cancel according to the heat index. Email Mr. Walker (
dwalker@echosd5.org
) with any questions or concerns.

Hello Cougar Nation! Golf camp tomorrow, Monday, 6-28 is CANCELLED due to extreme heat pushing us above the allowable heat index. Golf camp is planned to continue Monday, 7-5, 5-7pm. Weight room will continue to be opened for students in grades 6th - 12th. No registration required anymore. Below you will find the dates and times it is open for the week of June 27th. Monday Through Wednesday Session #1 - 7am Session #2 - 4pm Session #3 - 7pm Thursday Session #1 - 7am Session #2 - 7pm

Hello Cougar Nation! Grades 6-12 activities continue on Monday 6-21! 1.) Summer weight room continues for students. Be sure to register here:
https://forms.gle/hjReHMzZaJqVFitb8
for next week. 2.) Summer golf camp continues Monday 6-21 at Echo Hills Golf Course, 5-7pm. This camp is offered most Mondays throughout the summer. This is a FREE offering, no clubs, balls, or tees required. Email coach Walker if you are planning to attend or have questions.