SPORTS PHYSICAL CLINIC Family Health Associates will be at the Echo School District to do sports physicals and baseline ImPACT testing on Wednesday, August 18th from 5:00-8:00pm in Pioneer Hall. Student(s) entering 7th, 9th, and 11th grade whom wish to participate in sports will need to have a physical before they are able to participate in practice.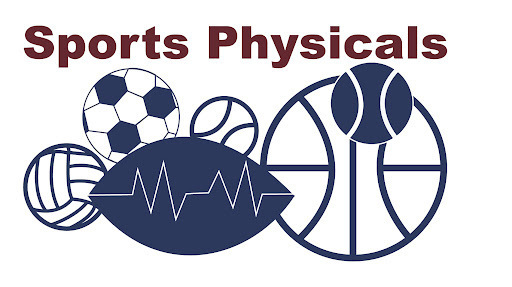 Echo School District was shocked to hear that Governor Kate Brown has placed a new mask mandate on Oregon public schools after announcing in June that we would all have local control of COVID-19 protocols. It was also made clear that a "school that violates the rule will be subject to civil penalties." This comes on the heels of a meeting I was a part of on Wednesday that said we would be keeping local control. Echo School Board, staff and I are directly opposed to removal of local control through this mandate! Since early June, we have had nearly 75 students attending summer school mask free and we have seen zero COVID 19 cases. We fully support the opportunity to make our own local decisions based on what is happening in our own district and community. It is our belief that staff and families should be afforded the opportunity to make their own health decisions regarding masking and we will continue to support anyone who wants to wear one for their own protection. Echo School District is committed to our students and our community. It is critical that we gain local control so that we can make decisions that are in the best interest of our students, staff and entire community. Thank you for your support and I will continue sharing new information as it comes in and we will continue to fight for local control! Please stick with us as we look after the best interests of our students. Raymon J Smith Superintendent -- Raymon J. Smith Superintendent Echo School District

This week is OSAA moratorium week. There will be no open gyms, fields, or weight room this week for all high school students.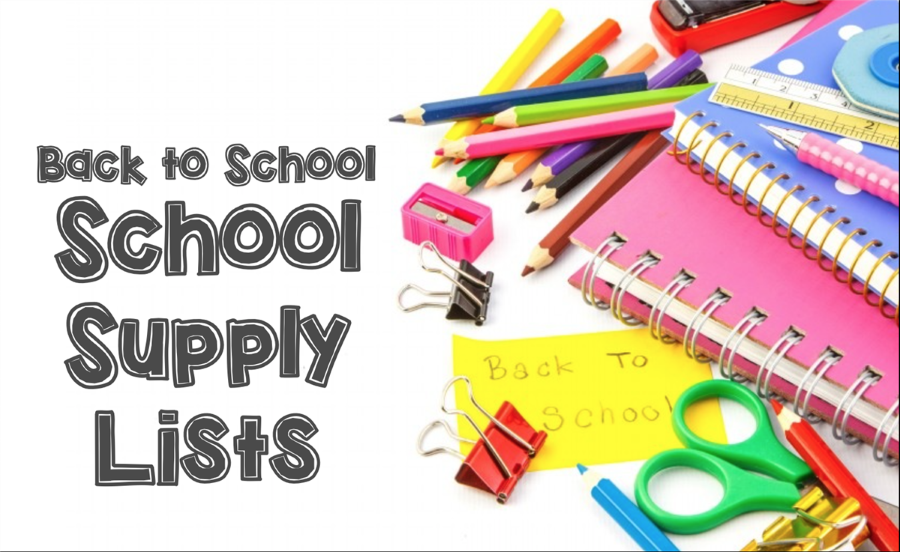 Weight room for the week of July 18th will be open for students at the following times. Monday-Wednesday: 7-8am, 4-5pm, and 7-8pm Thursday: 7-8am, 7-8pm Golf camp continues Monday, July 19th for 6-12 graders, 5-7pm at Echo Hills Golf Course. High school girl's soccer open field will go Tuesday-Thursday 4-6pm at Stanfield's Athletic Complex at the bottom of the hill.

Mr. Cox will be hosting a MS/HS knowledge bowl practice and dinner on July 22nd in his classroom at 6:00 pm. He will provide pizza, soda, water, dessert & the questions. Just come to his classroom at 6:00 prepared to have some fun! Then the plan is on July 29th to have some kind of competition against teachers, K bowl alumni and/or parents, again with dinner provided. In order to have enough food I need to know if you can be there on the 22nd, please email Mr Cox at
jcox@echosd5.org
if you can attend or if you have any questions.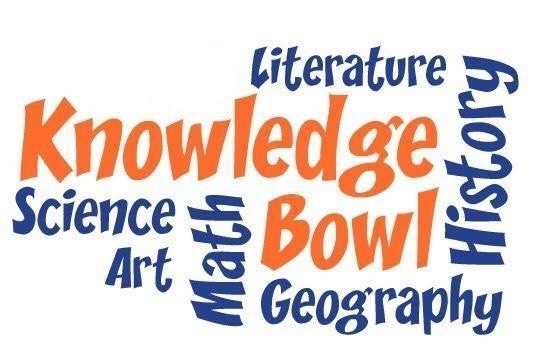 The news many of you have been waiting for is here. With recent changes announced by the State of Oregon we can open the fitness center and use of district facilities to the community. Since it has been over a year since the fitness center has been open any person wishing to use the fitness center must complete and submit the liability waiver. The waiver can be found on the district website, click the menu and scroll down. You can either submit this from electronically and email back to
rsmith@echosd5.org
or you can drop by the school during summer hours (Monday - Thursday 9:00 am - 12:00 pm) Some things to remember about using the Echo Fitness Center: You must be an Echo resident or have children who attend Echo. No one under the age of 18 without adult supervision ever. If you give your code to other people your code will be revoked. Only people with approved liability waivers may use the fitness center. Remember to wipe down and clean all items after use. Please help us keep this facility in top notch shape and a free resource to our community. Echo facilities are also now available (gyms & meeting space) for reservation. Facility use is open to both Echo and non Echo groups and individuals. FEES MAY APPLY! Please use the Community Calendar/Facility Use Account link under the menu tab to submit a request for use. For additional questions please email the above address or contact Echo School District @ 541-376-8436. Thank You

Hello Cougar Nation, 1.) Next week's Weight Room Schedule for students (7-5 to 7-8)... Monday through Wednesday 4-5pm 7-8pm Thursday 7-8pm 2.) Golf Camp will continue Monday(7-5) from 5-7pm for grades 6-12. Forecast looks hot, so bring water. If the temperature is at or above 105 degrees we will cancel according to the heat index. Email Mr. Walker (
dwalker@echosd5.org
) with any questions or concerns.

Hello Cougar Nation! Golf camp tomorrow, Monday, 6-28 is CANCELLED due to extreme heat pushing us above the allowable heat index. Golf camp is planned to continue Monday, 7-5, 5-7pm. Weight room will continue to be opened for students in grades 6th - 12th. No registration required anymore. Below you will find the dates and times it is open for the week of June 27th. Monday Through Wednesday Session #1 - 7am Session #2 - 4pm Session #3 - 7pm Thursday Session #1 - 7am Session #2 - 7pm

Hello Cougar Nation! Grades 6-12 activities continue on Monday 6-21! 1.) Summer weight room continues for students. Be sure to register here:
https://forms.gle/hjReHMzZaJqVFitb8
for next week. 2.) Summer golf camp continues Monday 6-21 at Echo Hills Golf Course, 5-7pm. This camp is offered most Mondays throughout the summer. This is a FREE offering, no clubs, balls, or tees required. Email coach Walker if you are planning to attend or have questions.

Attention Cougar Nation! Some great summer opportunities are coming up, starting next week. 1.) 6-12th grade golf camp will begin this Monday, June 14th, Noon to 2pm at Echo Hills Golf Course. This will continue throughout the summer. To sign up, email Coach Walker (
dwalker@echosd5.org
). It is free to all that participate. Clubs will be provided. 2.) Summer Weight Room opens starting Tuesday, June 15th. You must sign up to participate. Click on the link to get registered for your days/times.
https://forms.gle/CxVVB3vACXgKvMUf9
There will be more to come! Stay tuned!

The high school basketball games @ Ione/Arlington on Friday, June 11th have been cancelled! Their last games will be in Stanfield on Monday, June 14th.

Hello all, Below is a list of all Echo Cougar Athletic Events for the remainder of the regular season. Tuesday, June 8th Wrestling @ Riverside - 4pm weigh in, 5pm start HS Basketball - Girls JV vs. Joseph (1 Quarter), Girls V vs. Joseph, 6pm, Boys V vs. Mitchel/Spray 7:30pm *Senior Night* Thursday, June 10th Wrestling @ Riverside - 4pm weigh in, 5pm start Friday, June 11th HS Basketball @ Ione, 4:15pm leave, V Girls 6pm, V Boys 7:30pm *No Echo spectators.* Saturday, June 12th Wrestling @ Pine Eagle - 10am start Monday, June 14th HS Basketball @ Stanfield. 3:45pm leave, 4:30 JV Girls (1 quarter), 5:00pm JV Boys (1/2 Game), 6:00pm V Girls, 7:30pm V Boys *No Echo spectators.*

Hello Cougar Nation! Below is a list of all athletic events for the week of 5-30. Home events are still limited capacity for spectators. Tickets will be issued for home spectators only. No spectators for away events unless otherwise posted. Tuesday, June 1st HS Basketball vs. South Wasco - 6pm Girls V, 7:30pm Boys V Thursday, June 3rd Wrestling @ Joseph - 6:30am leave, All Day Event Saturday, June 5th HS Basketball vs. Enterprise - 10am Girls V, 11:30am Boys V, 1:00pm JV Girls (1/4 or 1/2 game), 1:30pm - JV Boys (1/2 Game)



Below is a list of all Echo Cougar Athletic Events for the week of 5-23. Please keep in mind, the schedule is extremely fluid right now. If it changes, it will be updated on the district Facebook page and the athletic schedules section on the district website. Monday, May 24th HS Basketball @ Sherman - 2:45pm dismiss, 3:00pm leave, 6pm V Girls, 7:30pm V Boys Wednesday, May 26th MS Basketball vs. Irrigon (Old/Gold Gym) - 4pm Boys B, 5:00pm Girls B, 6:00pm Boys A, 7pm Girls A HS Basketball vs. Dufur (New/Blue Gym - 6pm Girls V, 7:30pm Boys V Thursday, May 27th HS Basketball @ Trout Lake - 2:00pm release, 2:15pm leave, 6pm Girls V, 7:30pm Boys V

The Annual Celebration of Success Ceremony will take place June 1st at 9:30am. This is an opportunity to nominate an individual you think should be recognized because of his/her outstanding contribution to the Echo School District. Click the link below to view and print the Celebration of Success Nomination Form. Please submit the nomination forms to Beth at
bgehrke@echosd5.org
by Thursday, May 27th.
https://5il.co/syva